Rubber Ducky Matching Human Robe
fabdog®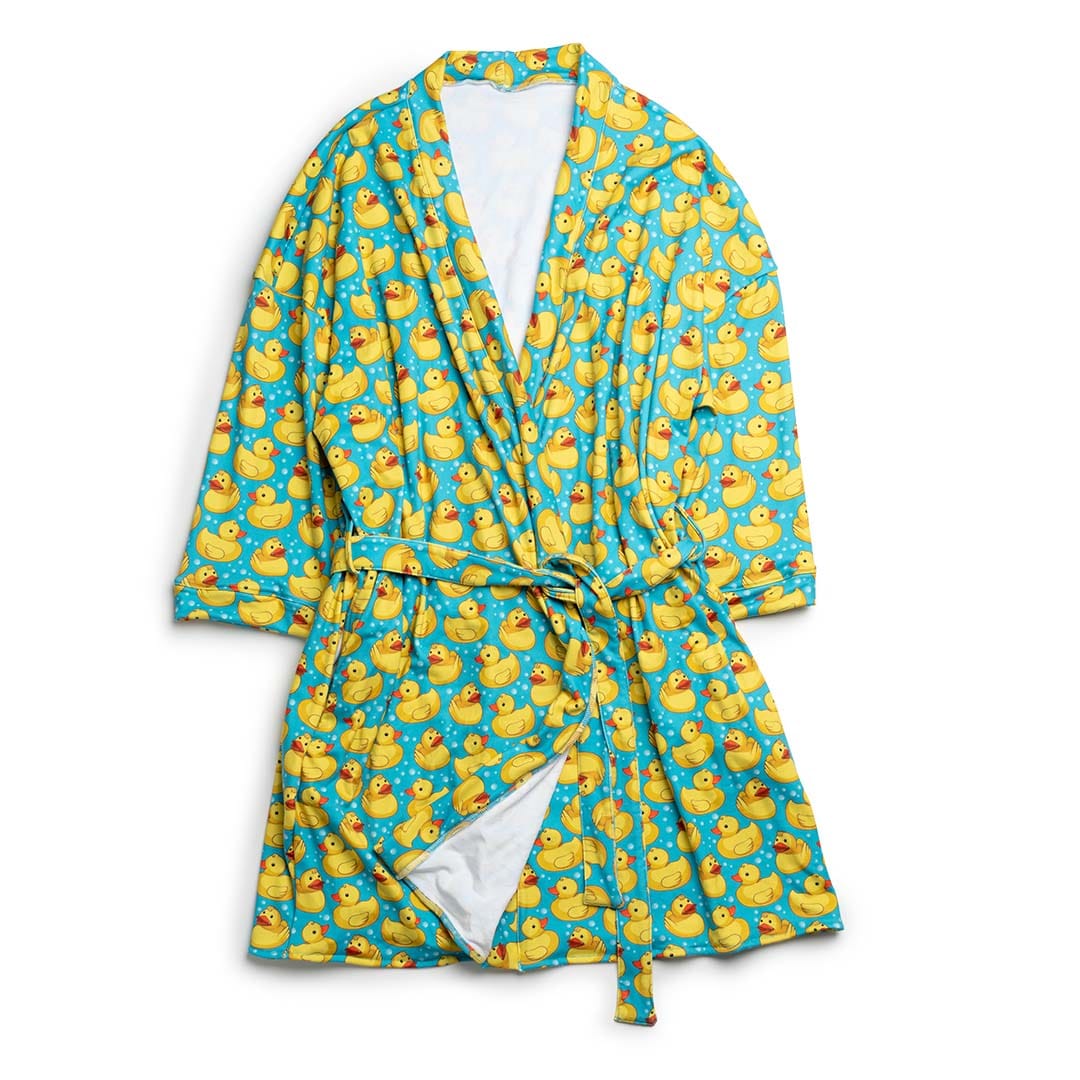 Throw on your Rubber Ducky robe to match your four-legged friend and just try not to smile. Guaranteed to lift your mood and brighten your day. Bath time, bed time, anytime is the right time for rubber duckies.
100% Polyester; machine wash, lay flat to dry.
Discount code cannot be combined with bundle pricing.