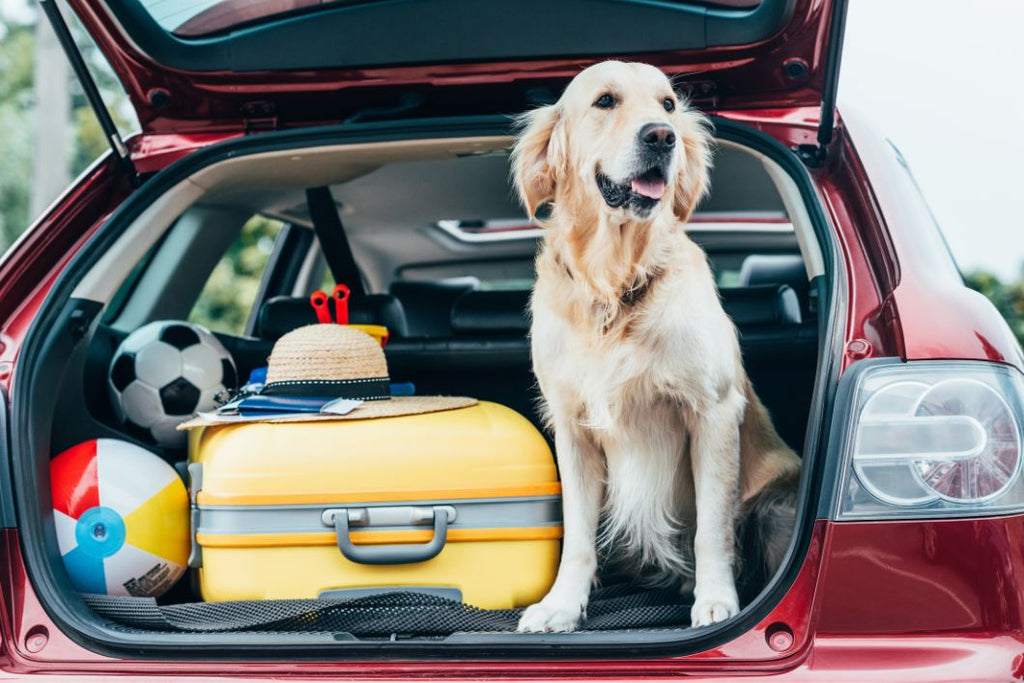 For many of us, a true 'family vacation' would never be complete without our favorite four-legged friends in tow. Whether it's because we know our pups deserve a treat, or because we hate to leave them behind when we venture far from home, more and more travelers are including their pups in their plans, and we are so here for it!
Luckily, there's never been a better time to be a dog on vacation! Here are our some of our favorite dog-friendly summer vacation ideas that are ideal for both you and your pup:
A beach getaway. If you yearn for the sun, the surf, and the sand, there's no reason, with some advance planning, that your four-legged bestie can't tag along. After all, what pup wouldn't jump at the chance to dig in the sand, splash in the water and maybe chase a seagull or two? The key is finding a dog-friendly beach—there are many around the country that welcome pups, or at least give them access at particular times of the day. If you have a water baby, it's also important to check and make sure the conditions are safe each day of your visit for your pup to hit the waves.
What to bring? All that water, and not a drop to drink! Salt water will make your pup sick, so be sure to pack plenty of fresh water, particularly on hot days. In addition to a leash, a few towels, some treats, and their favorite floatie toys, you might also want to bring along a beach umbrella, so your tired pup can rest in the shade, and a dog life jacket for pups who can't resist the lure of the waves.
A camping trip. If sleeping under the stars is what vacation dreams are made of for you, your adventurous pup is in luck! A camping trip can be a great dog-friendly getaway, as long as you are realistic about who your dog is, and what he or she can (and will) do. If you're unsure, taking a few day trips for a picnic, a hike, or hitting the nature trail, will give you a good idea of how prepared your dog might be.
Once you're ready to hit the road, you'll need to find a dog-friendly campground, with accommodations that will keep both you and your pup comfortable. Don't forget to pack plenty of drinking water, a backup leash, in case one gets wet or dirty, plus a collapsible dog bowl, plenty of treats, and a tent big enough for human and canine travelers. Bringing your pup's favorite snuggle toy can help ease any anxiety about sleeping in unfamiliar surroundings.
A city tour. If your vacation dreams include more busy city streets than wide open spaces, your pup can still come along for the adventure. Many of the most well-known hotel chains with locations in most metropolitan areas offer dog-friendly accommodations, and there is no shortage of pet-friendly home and apartment rentals to be found. There are walkable

 

cities from coast to coast

 

that offer interesting outdoor attractions, unique dog-focused shopping opportunities, off-leash play areas, and pet-friendly patio dining options to indulge in delicious meals and interesting people-watching. Don't forget to pack your pup a

 

raincoat

 

so any inclement weather won't slow you down, and maybe a

 

cute t-shirt or two

 

for a night out on the town!
Wishing you (and your pup) a fab summer vacation!